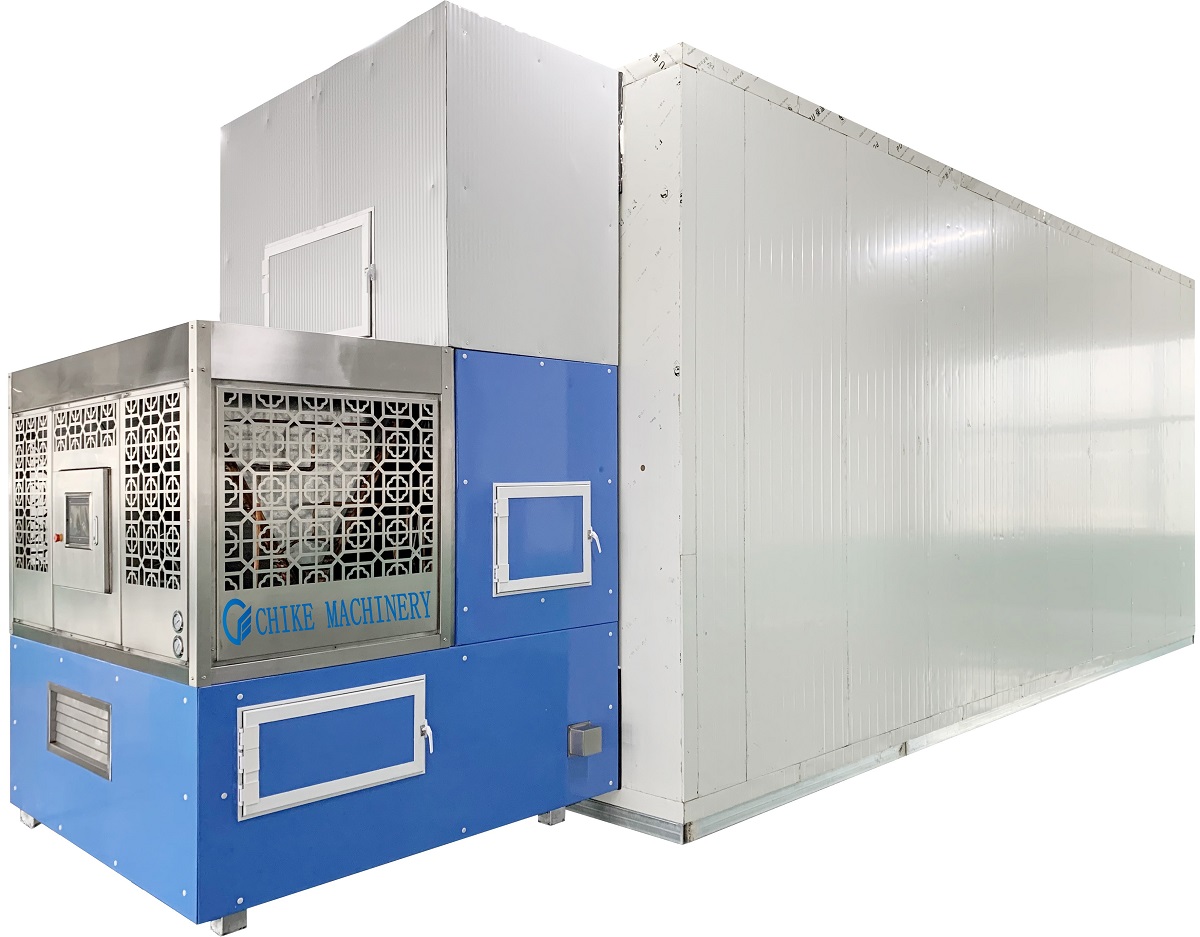 1. Low power consumption: the device is of an integrated design, compact structure, low heat loss.
2. Fast temperature rise: Through actual use and the standard test of the empty flue-cured tobacco room, when the outdoor temperature is 10 ℃ -15 ℃, the heating time can reach 70 ℃ in 45-55 minutes. The outdoor temperature is 15 ℃ -20 ℃ When the heating time is 40-50 minutes, the baking room (empty baking room) can reach 70 ° C; when the outdoor temperature is 20 ° C-25 ° C, the heating time is 35-45 minutes (the empty baking room) can reach 70 ° C; outdoor temperature At 25 ℃ -30 ℃, the heating time is 30-35 minutes. The oven (empty baking room) can reach 70 ℃. When the outdoor temperature is 30 ℃ -35 ℃, the heating time is less than 30 minutes.
3. Reasonable design and beautiful appearance: the human-machine interface is designed with humanity, the control panel is designed on the front, and is equipped with an infrared recognition system.
4.High thermal efficiency: The equipment is an integrated flue-cured tobacco room design structure, built-in waste heat recovery system and internal circulation main air duct control valve, which reduces the heat energy loss during the dehumidification process, so that the heat energy is fully utilized.
5. Low failure and long life: Because the device is an integrated structure, installation, debugging and detection are relatively complete before leaving the factory. The installation, protection, standardization and reasonableness of each component greatly reduce the failure rate of the device.
6.Convenient disassembly: The device is an integrated mechanism. When replacing the use site, the construction technology requirements are low, which is convenient for disassembly.

Model


Voltage

Power

Frequency

AE-12

360V-430V

14KW

50/60Hz

Capacity

Consumption

Acclimatizing temperature

Energy type

4500Kg

450-800kwh

10-45

℃

Air source

(AE)

Compressor power
Control method
Rated current
Heating capacity

6hp*2

PLC

30A

31000W

Waste heat recovery efficiency

Fan capacity

Noise

Emergency electric auxiliary heating

≥30%

1.1KW*2

≤85dB(A)

20KW

Wind pressure

System mode

Circulation air volume

Control precision

170-250pa

Two-way system coordination

15000m

³/H

Dry-bulb

±1℃,wet-bulb±1℃

Host size(mm)

Kang room size(mm)

2010*1930*3595

8200*2900*3500

1.Price term: EXW,FOB,CIF,CNF,DDU
2.Materials: Main body 304# Stainless steel, the batch 430# Stainless steel.
3.Payment: TT,L/C,Paypal,Alipay,Wechat,Credit card.
4.Delivery time: supply in stock, production line need 20-30working days.
5.Working life: 8years.
6.Customized service: accept. MOQ: 5sets
7.Supply quantity: 100sets/month
8.Package: packing in ply wooden case.
9.Shipping term: by sea, by air and by train.
10.Warranty term: 2years.
11.Installation: If buyers need,Chike Machinery will send the engineers to customer's site.Chike Machinery will supply the instruction and video of installation for free.

Special equipment for the initial curing of tobacco leaves